Who Loves Raagini Tanpura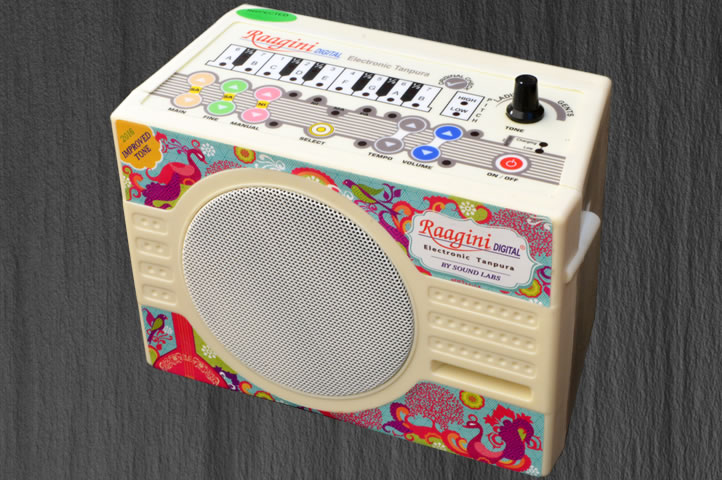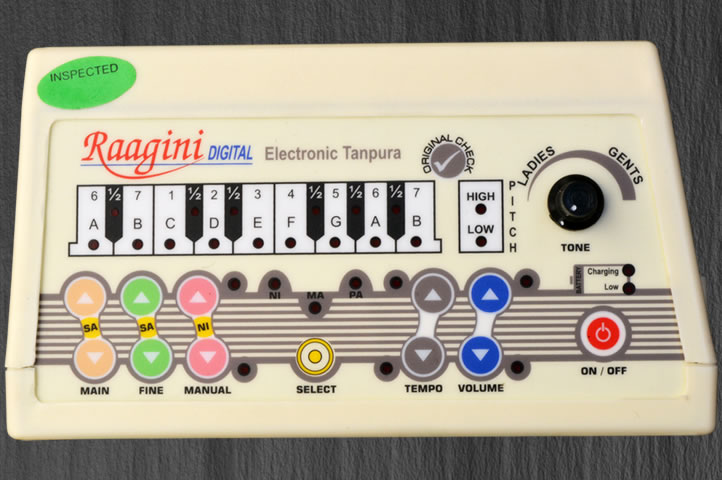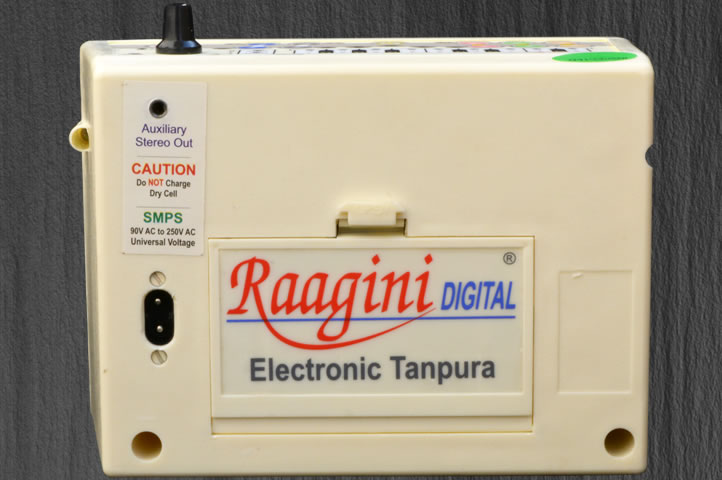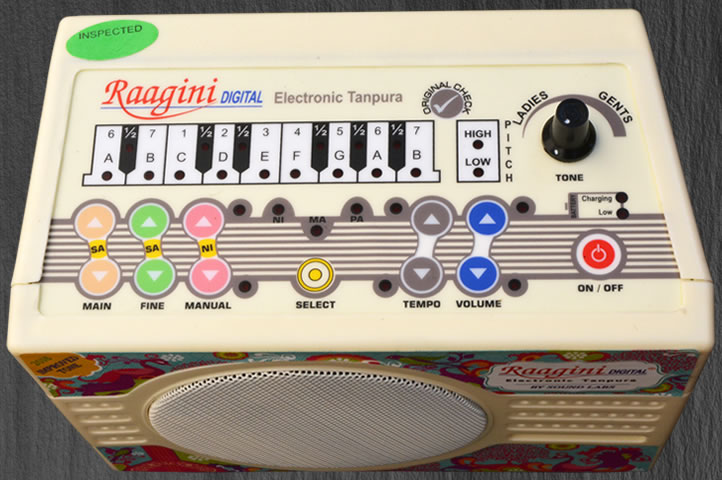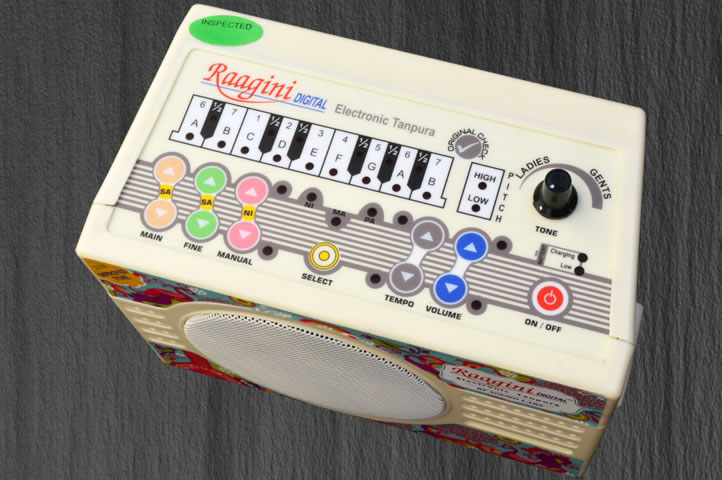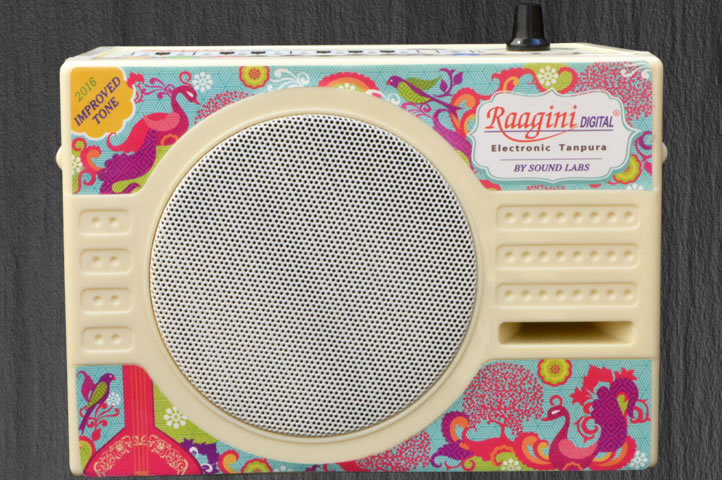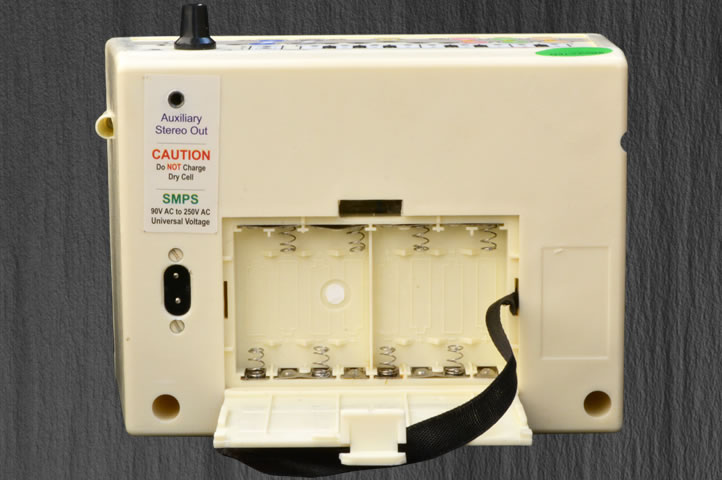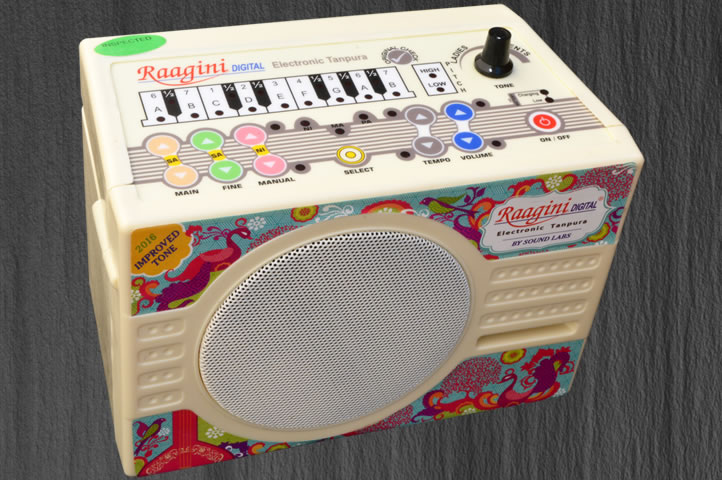 Raagini's Tabla & Mridangam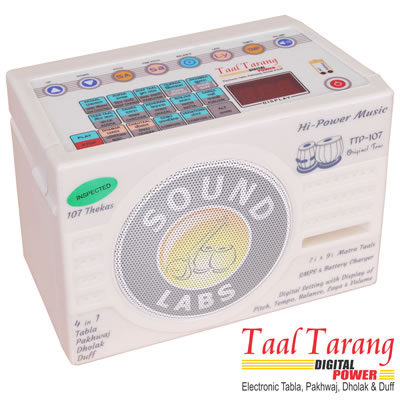 Hi-Power Electronic Tabla with 107 Thekas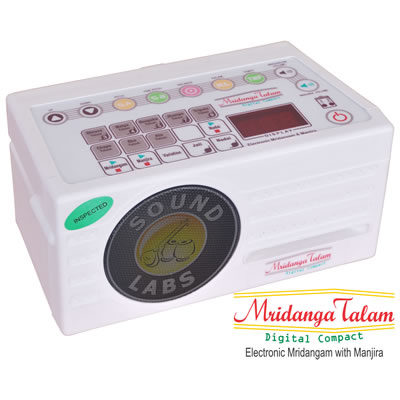 200 Talam Electronic Mridangam + Manjira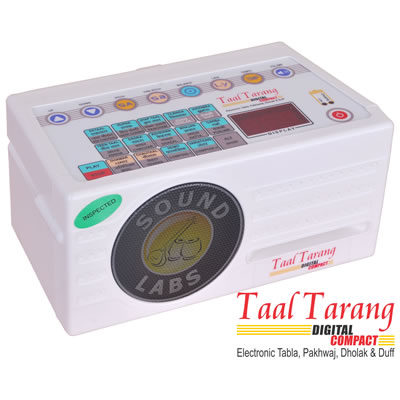 Travel Friendly Tabla Machine
Did You Know!
Raagini Tanpura can be played in both Hindustai 5 Matra style & Carnatic 6 Matra style, but since the default style is 6 Matra, most Hindustani artist now perform with the Carnatic style of 6 Matra!
Hindustani & Carnatic
5 & 6 Matra Playing Style
Raagini is so Durable & Resilient that it can be played for 24 hours non-stop… Go ahead Try it! There are music institutes were it is played for 12-15 hours a day, but it is the Meditation Centers & Lobbys were it plays non-stop.
24 Hours Non-stop
Play It All You Can
Technical Details
Information for Musicians who are also Engineers!
Input power - 90V AC to 250V AC (SMPS).
Pitch Range - A to B covering more than 1 Octave.
Power consumption - 6 Watts Max.
Net Weight - 760 Grams approx.
Gross Weight - 960 Grams approx.
Dimensions - 18cm x 10cm x 14cm
Speaker - 10 W, 4 Ohms, 4 Inches
Battery - 8 (AAA) Pencil cell. 1.5V or Ni-Mh (AAA) 1.2V Chargeable.
Warranty
The Raagini Digital Instrument is warranted against defects arising out of faulty of defective materials or workmanship for a period of One Year from the date of purchase. In case of defect developing within the period of warranty, the company will undertake to repair the instrument free of charge, provided the instrument is returned to the dealer, freight prepaid with adequate packing.
This warranty is void in case of any of the following :
The instrument is damaged by physical abuse, improper handling ,reckless use or negligence of the user.
Any repairs or modifications are attempted on the instrument by unauthorised persons.
The warranty seal on the instrument is removed or tampered with.
About Raagini Digital
Since its launch in 1998 Raagini Digital has gone on to become the preferred Electronic Tanpura for musicians belonging to all genre of Indian Music. Raagini runs on a high-end microprocessor using the latest technology to deliver a sound quality that touches the very soul of music. Over the years Raagini has undergone numerous change to improve user experience, reliability & stability. 2106 Model is again a step in that direction where by the tonal quality of the instrument has been improved significantly to give that WOW effect!
About Sound Labs
Raagini Digital is designed, developed & manufactured by Sound Labs, at its Parwanoo factory situated in foothills of Himalaya in Himachal Pradesh – India. Sound Labs also manufactures many other professional quality electronic instruments for Indian Music, like Taal Tarang Electronic Tabla, Mridanga Talam Electronic Mridangam, Sangat Digital Electronic Tabla + Tanpura to name some. Raagini is a registered trademark of Sound Labs.